Your Online Tax Assistant!
Every year, around 300,000 Cyprus Tax residents are faced with their scary tax forms.  Nevertheless, the preparation and submission of tax forms is a needlessly complicated process with lots of queries and uncertainties from the tax payers.
We're here to fix that!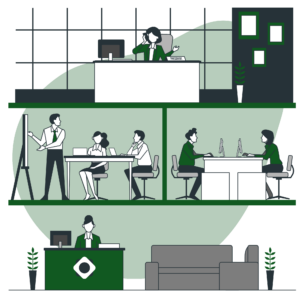 Around 300,000 tax returns are submitted each year generating taxes of €1.2 billion
Around 300,000 tax returns are submitted by individuals every year which generate a total €1.2 billion for the State.  Common sense expects that the income tax completion and submission process would be simple, easy and quick. Reality thought is far from truth.
The need
Every taxpayer has some queries when completing his/her tax form. Queries which they try to address by asking colleagues, relatives and friends. Others seek to find their answers by searching the internet whereas others seek professional assistant. However, no one feels confident to rely on their colleagues', relatives' or friends' advise or use an online tax guide randomly found online. On the other hand, seeking professional advise comes with other questions such as "Who should I seek advise from?", "What will they charge me?", "What is the process?", "When and where should we meet" etc.
We are here to solve this problem.
Our solution
Our solution is simple, the combination of technology and professional human interaction. Technology deals with the repetitive, admin-heavy tasks such as information and document collection. Whereas our accountants process the collected information and interact with you to provide the best professional service.
In addition, our online service is easy, convenient and based on a fixed fee but most importantly it emphasizes on security and confidentiality.
Our mission
Our mission is clear to ease your taxes.